Seals Eastern can manufacture any rubber seal or part design to your unique engineering specifications. Our factory has captive mold making and rubber mixing for complete control of our quality and delivery. As a result, our rubber products are
characterized by high quality, prompt delivery, and superior rubber formulations. We specialize in seals molded using high performance elastomers such as Aflas®, Viton®, HNBR, FFKM (Perflas®), Fluorosilicone, and other high performance synthetic polymers. Contact Us
Custom Molded Seals

V-rings, U-cups, and D-rings - Standard and non-standard dimensions, any parting line restrictions, manufactured to your specification.
Washers & Grommets - We specialize in materials for high temperature, high mechanical load, and high pH applications such as coolant and engine oil seals. Our precision molded washers deliver the lowest compression set available for a rubber seal.
O-rings to Standard and Metric dimensions
O-rings AS-568A, JIS, and BS standard o-rings in addition to any non-standard o-ring of specialty high performance rubber. We mold using individual insert cavities for the tightest tolerance on parting lines available. All of our o-rings meet quality standard ISO 3601-3 Grade-S or better. We specialize in o-rings for

Large Diameter O-rings can be spliced using precision molded oring cord of .103, .139, .210, .224, .275, .375, and .500 inch cross-section. Molded large diameter o-rings are available in standard and custom sizes.
O-rings overnight visit OringOnline® for our available supply of Aflas® and Viton® O-rings.
Rubber Bonded to Metal Seals

Rubber-to-Metal Seals - We can design, manufacture and deliver typical composite gaskets of silicone (or other appropriate materials) bonded to steel using our Ford Q-1 certified processes.
Metal Bonded Valve Seats - Any elastomer, any metal, any geometry.
"Controlled Strain"TM Gaskets - Our patented "Controlled Strain"TM gasket design enables both high and low pressure sealing on surface pockets of any size and dimension. Our design allows you to establish a low compression set seal in small surface areas.
Pipe Wiper Darts - The highest quality HSN, HNBR, NBR rubber darts for pipe wipers.
Rubber Packer Elements and Packings

Slugs / Billets - When you are developing rubber packers, purchasing a mold is expensive. To reduce your development costs, we mold high quality billets for you to lathe cut prototypes and seals. Our slugs are guaranteed to be free of voids. Many sizes are available.
Packer Elements - We mold large volume parts in any elastomer with any profile to your specification. We run 24 x 7 for delivery times measured in days.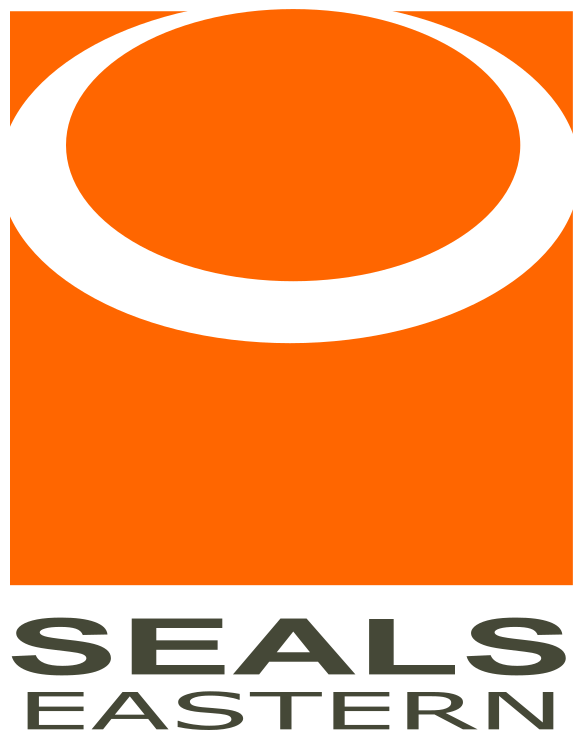 Premium Quality Seals...
For a Cleaner, Safer, More Reliable World.TM