Seals Eastern was one of the earliest companies to develop downhole elastomer packer elements made using fluorocarbon rubbers. Today, Seals Eastern is known for the quality and performance of its HT/HP packer elements.
In the 1970s, Seals Eastern was a key partner in pioneering elastomer packer elements, metal bonded seals, and o-rings using formulated Fluorel ® and Viton ® for high temperature, high pressure ( HT/HP ) North Sea applications. This same period witnessed the development of Seals Easterns explosive decompression resistant rubber compounds for HT/HP.
In the early 1980s Seals Eastern pioneered packer elements and other seals for HT/HP sour completions using formulated Aflas ®. 7182 Brand formulated Aflas is known the world over for its resistance to explosive decompression, ability to operate in excess of 200C, and its ability to withstand high pH corrosion inhibitors.
In the 1990s Seals Eastern developed its line of HNBR (aka HSN) formulations for packer elements and seals. In the twenty-first century,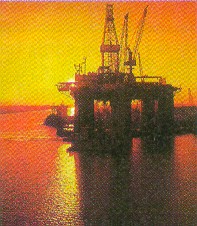 Seals Eastern has pioneered packer elements made using formulated Viton Extreme® (ETP) and continues to test and qualify other high performance polymers by Asahi Glass Fluoropolymers, Solvay Solexis, Dupont Performance Elastomers, Dyneon (3M), and Zeon Chemicals. In fact, when you buy your oilfield packer elements, bonded seals, and o-rings from Seals Eastern, you will be buying the best technology available for your specified class of elastomer. To that end, we have invested well over a half million dollars in analytical capability to ensure our customers get the best. Visit our Materials Development center to learn about our analytical capability.

Oilfield Rubber Technical Papers:
Premium Quality Seals...
For a Cleaner, Safer, More Reliable World.TM